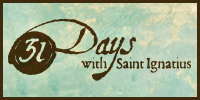 The month of June has been a struggle. We burried my mentor at school in late May...it was harder than I thought. The very next week end we also lost Father David at St Greg's. By Father's day I was a mess. Still am. Since February Father Leon has moved on ( a man I consider a living Saint.) and although I see him once in awhile I certainly do not have the access to him that I did when he was at OLP and helping close down SSPP. I could see him every day and talk to him whenever I needed. I don't think he knew how much he meant and how much he helped me there. Then Felix died in a fire, one day I saw him laughing and joking with other professors and us students, that evening he was dead.
I tried to support everyone as best I could. I am not sure it helped them, but it was all I could do. When they announced that Father David was leaving, it was just too much loss in too short a time. I spent hours in tears, and still am tearing up as I write this. He is a good, kind, welcoming, loving man who made this return to the Church so much easier. At points when I felt unwelcome in the Church, his easy smile and welcoming nature put those feelings to bed. He, again, does not realize how much those qualities mean to someone in turmoil. I pray for both he and Father Leon.
Mom and I did a pilgramage to the Divine Mercy Shrine in Stockbridge, MA and the Jesuit Shrine in Aurisville, NY. It was horrible. My faith was left shattered and it took me two days to eat or pray again. Sigh.
The Novena this Month was the Divine Mercy in anticipation of the trip. I finished it at the church..good thing to because the Mass was a hot Mess and the sermon was all about "If God wants you to hear Mass, he'll make it happen." this was the only part of the Mass I heard because a child in back was so lound it drown out most of the Mass. Turns out mommy had given her a microphone to "keep her happy" - so many of the rest of us could not hear ourselves pray. And what does the sermon mean to those who could not hear over this racket? That God does not want us? Fantastic.
Lord, Help me come closer to you.